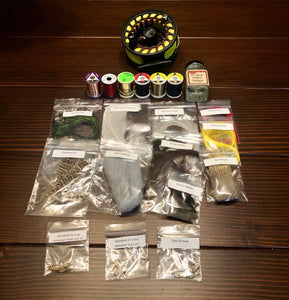 Complete Fly Fishing Merit Badge Pamphlet Ingredients
All the fly tying ingredients you need to make the flies demonstrated in the Scouts BSA Fly Fishing merit badge pamphlet.  
This kit will get you started tying flies.  All you need is a fly tying vise.  
If you were to purchase all these pieces separately, it would cost you $75.